Decrease Time to Quote, Increase Your Hit Ratio, Breeze through Renewals
BindHQ powers efficiency across every agency interaction. Using an API-based approach, legacy systems are seamlessly integrated with BindHQ's modern technology, creating a single-screen digital experience from producer data entry through to general ledger accounting. Accessible anywhere, any time, and across any device.
No more moving between tabs to complete an application. BindHQ producers input details once, and seamlessly connect with internal Programs and competitively shop more carriers

Built-In Document Management
Ensure state-level compliance without relying on third-party platforms. BindHQ's integrated document management ensures retention, tagging, and search-ability of all relevant policy documents and forms

Seamless Email Integration
BindHQ integrates with popular email providers like Microsoft 365 and Google Workspace, including calendars, tasks and more, centralizing customer communication, meetings and task management
Accounting, Invoicing, and Compliance
BindHQ's built-in general ledger accounting, invoicing, and compliance modules are purpose-built for surplus lines insurance agencies.
From Single Sign-on (SSO) to Multiple Carrier Integrations, Payment Partners to Electronic Signature BindHQ integrates with and extends your existing technology stack
Real-Time Reporting & Analytics
Because BindHQ's platform connects workflow across your entire agency, every important report, from quoting to financial performance is available in an instant, and accessible from anywhere, anytime

Simple, Modern User Interface
BindHQ looks like a 21st century software platform because it is a modern software platform. Workflows are designed by industry professionals to work the way they should work, rather than a platform that would feel at home installed on Windows 95
On-Demand Support & Knowledge Base
Enterprise-class support and product documentation mean that help is never more than a chat or email away. And because there are no servers to maintain or hard drives to fill, BindHQ will continue to support your agency as you grow
Get to know BindHQ
Agency Management, Accounting, Reporting, and More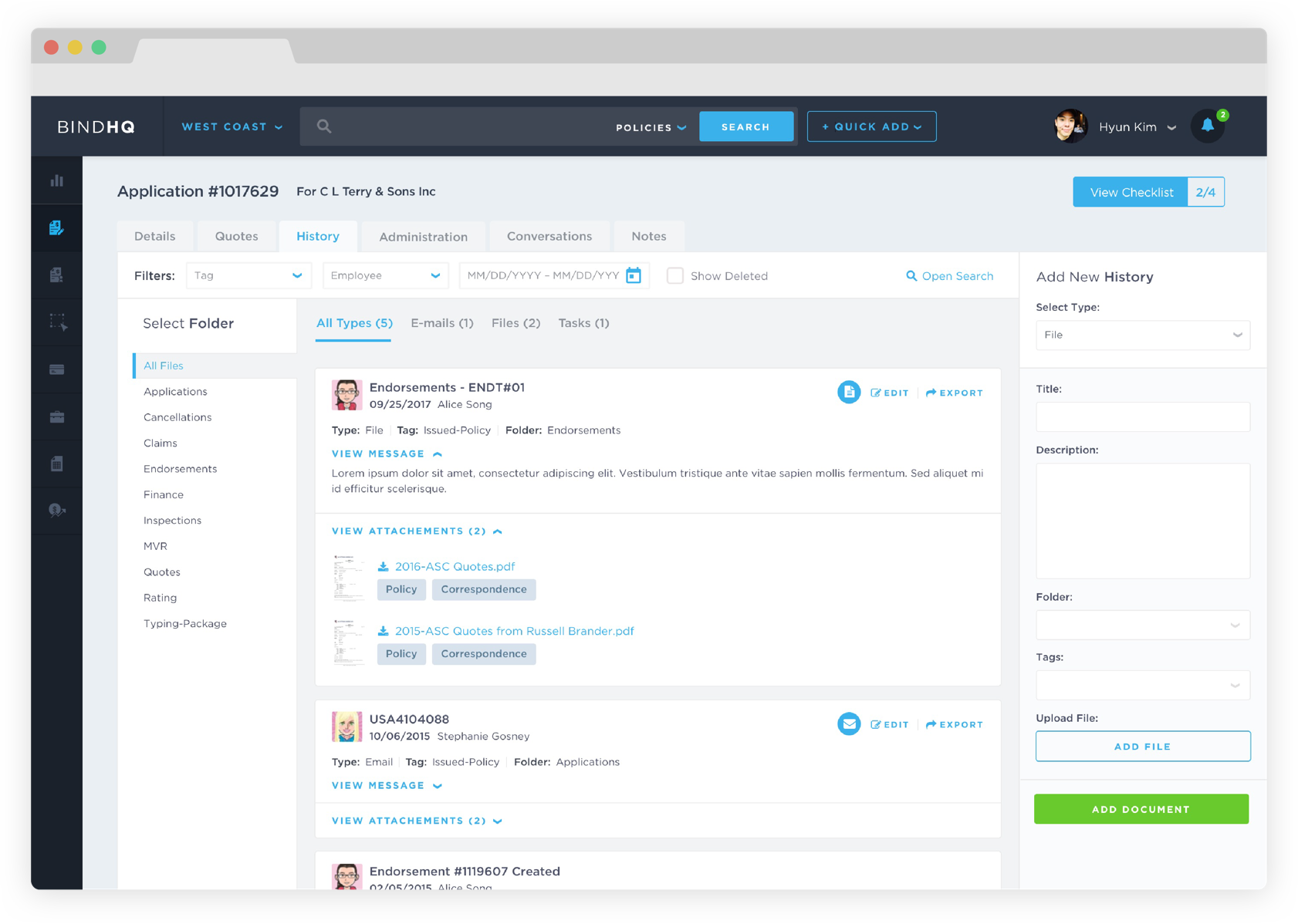 Welcome to the 21st Century
BindHQ Agency Management System
Born out of one of the largest MGAs in the US, BindHQ's core Agency Management System (AMS) platform delivers a cloud-based, modern, powerful user interface. No more on-premise servers, maintenance contracts, or software upgrades. Create a competitive advantage for your agency by leveraging BindHQ's next-generation insurance solution to speed quote to bind, increase your hit ratio, and close more business.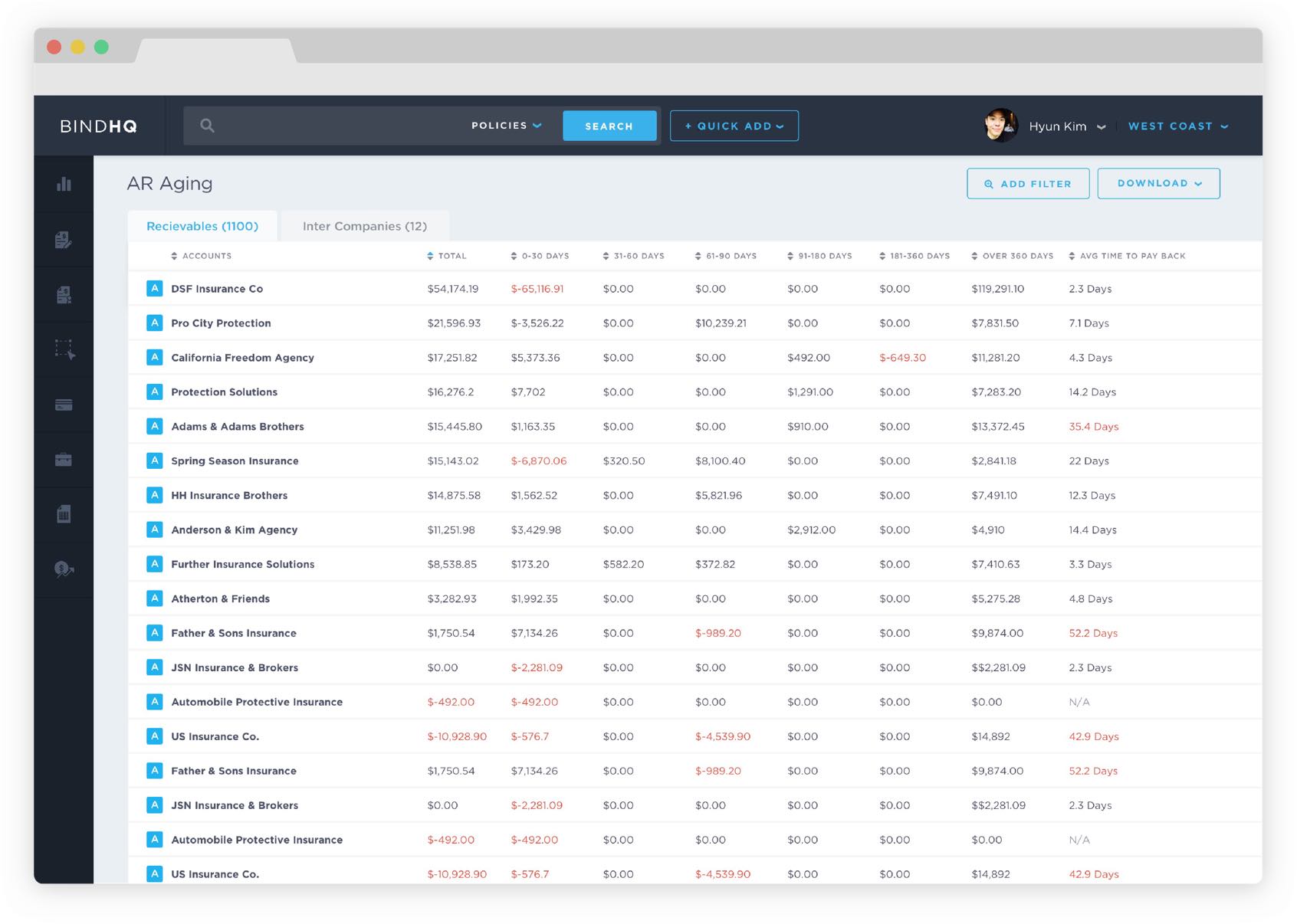 Say Goodbye to Add-On Modules (and hidden costs)
Use BindHQ across your entire agency without falling victim to the hidden costs and surprise bills of other AMS platforms. Unlike other solutions that charge for every new feature, BindHQ is enterprise-ready, and is designed to be utilized by everyone, from producers and management, to finance and operations, from day one. Need to migrate from an old platform? We've got you covered there, too, with a migration team, ready to ingest and integrate legacy policy and accounting data, so you can say goodbye to servers hello to cloud-based efficiency.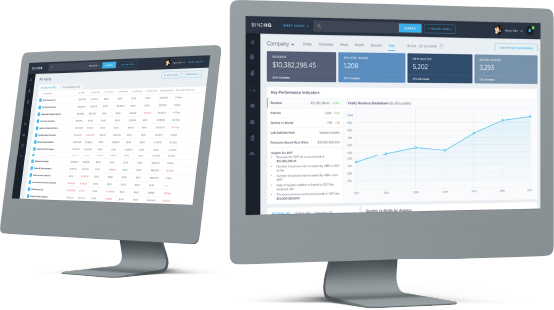 Single Input, Multi-Carrier Comparative Rater
BindHQ RapidRate™ Compare
With BindHQ's RapidRate competitive rater, producers input submissions once, and receive quotes, additional underwriting questions, and direct-to-bind options, in seconds. Have your own programs? Go direct to quote. Want to shop markets? See quotes from up to 10 carrier programs with one click. Time is money. And with BindHQ's RapidRate, time-to-quote is reduced by as much as 90%.
Highly-rated across
independent

ratings platforms
Quote faster and
win more business with BindHQ