Here at BindHQ, we're deeply invested in your success. Just like you, we come from traditional roots, founded by successful finance and insurance professionals rather than tech executives out of Silicon Valley looking for the next hot deal to enter and exit in 2 years. We are here to stay, and we want to be your partner.
We get it – it hasn't always been easy to understand technical jargon or find the time to do a gigantic digital initiative at your MGA when you have accounts to service and new business to write. However, here are five reasons why it is important for your MGA to move to cloud-hosting:
1. Protection against Business Interruption
We live in uncertain times. Neither your business income and extra expense coverage on your property policy nor your business interruption coverage on your cyber policy will cover you forever if a challenging event occurs that forces you to cease operations. Usually you'll max out at a policy sublimit or there'll be a period of time during which your business can't operate. However, if you move to a cloud-based business model, you will always be able to get your MGA back up and running, regardless of a natural disaster or a cyber incident.
Beyond back-up features, a cloud-hosting system can provide you with automatic notifications of problems with your data, as well as perform periodic diagnostic tests to alert your IT team about potential security problems. An added bonus is your ability to future-proof your agency against ransomware attacks. The hackers can't blackmail you if you have a data back-up, giving you some leverage if you are the survivor of a cyberattack. As Moriarty said in "Sherlock" (the TV show): "In a world of locked rooms, the man with the key is king." With cloud-hosting, you will never be left without a virtual "key" to your agency's data.
2. Speed
With cloud-hosting, your MGA can be an agile and effective insurance business with the potential to quickly deploy a variety of technical features across your systems. As an article by TechHQ stated, "By making the leap to cloud technology, insurers can test and learn more quickly; they are able to provision and decommission technology at a faster pace with minimized resources. Cloud's scalability, meanwhile, means that insurers can modulate their usage as needs demand." You don't want your MGA to be behind its product providers and insurance carriers in terms of its speed to produce new business.
This cloud-hosting capability:
improves the scalability of your business enabling you to grow much more quickly if you plan to expand through more employees or in different geographic locations.
enhances your system resources, allowing your IT infrastructure to function without reaching full capacity and enabling it to grow along with the size of the company.
in the event of an audit, (for example from the Insurance Commissioner or from the IRS), you will quickly be able to pull all of the data you need in an organized manner, saving you a lot of time and headache.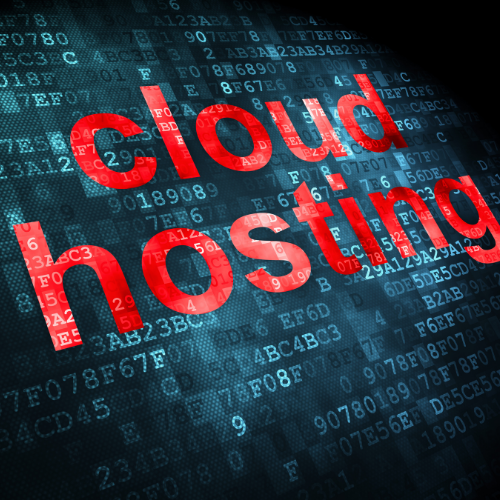 3. Cost Savings
While the idea of cloud-hosting may have seemed expensive for your MGA in the past, consider the following opportunity cost: legacy IT systems, disorganized software across different computers in one office location, lack of security control enforcement between remote employees, and loss of documentation due to the inability to maintain standard operating procedures for employees saving client documents locally rather than in the cloud. Are you convinced yet? If not, the hourly cost to you of auditors and lawyers doing e-discovery work across a disorganized AMS or CRM in the event of an audit or a legal challenge should make cloud-hosting an easy decision for you and your MGA. As an Accenture report notes "For many industries, insurance included, the increasing importance of cloud computing derives from its fit with current business priorities: it provides the capabilities businesses need on a flexible basis, helping companies respond quickly and cost-effectively to changing conditions." Need we say more?
4. Universal Access
Cloud-hosting allows you and your employees to have universal access to your MGA's systems – anywhere in the world. This means that no matter what events are happening, such as the Coronavirus pandemic, you can continue with business as usual without suffering additional operational costs or needing to install a new, fancy system at a time of crisis for the company. Cloud-hosting gives you the benefit of operational flexibility. If you have to change someone's access or security rights, hire new employees remotely, or terminate existing ones – all of that is easy to do from the cloud. That saves you valuable time and resources, and means you don't need to come into the physical location of your office to perform any of these activities.
Another improvement enabled by cloud-hosting involves the standardization of your agency's overall operations. If you are looking toward a sale, merger, or acquisition of another MGA, standardization will greatly improve the due diligence process and facilitate a smoother transaction for all parties. This, by itself, adds to the value of your business by the very nature of producing more organized documentation of the systems in your business. Alternatively, if you are looking to dissolve the business or sell your share to your business partners, a streamlined, cloud-hosted system can assist with resolving any accounting transactions and financial documents, providing some stability during a stressful time when it's useful to have as many operational points of agreement as possible among transitioning managerial teams.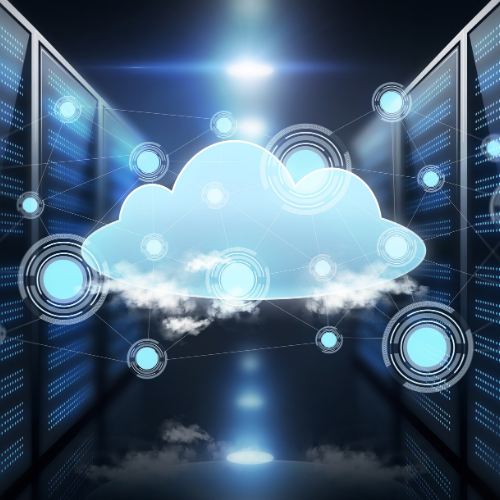 5. Cybersecurity
You need to have the modern tools needed to fight opportunistic bad actors, whether they are data thieves, financially motivated blackmailers, or competitors desperate to get information on your book of business. With cloud-hosting, you can ensure that your data is encrypted while in the cloud and in transit to it, thereby restricting access as much as possible, and protecting the relationships you have worked so hard to build. As Norton noted in this article: "Information stored in the cloud is likely to be more secure than are files, images and videos stored on your own devices. Why? Cloud companies often rely on far more robust cybersecurity measures to protect your sensitive data."
Cloud servers also come with an additional suite of cybersecurity benefits. From artificial intelligence algorithms to analyze security threats to your data to automated security patching, cloud-hosting transfers the risk of a cyberattack to a large degree away from your systems and places added security responsibilities in the hands of the cloud-hosting provider. In addition, cloud servers usually have their own firewalls, perform third-party testing by outside companies, and back up your data numerous times. The element of producing numerous copies of your data is called redundancy. Cloud-hosting providers practice it to increase the probability that you can access your data at any time when you need it and to decrease the possibility of losing your data in the unlikely event that one of the cloud servers is hacked by cybercriminals.
We hope that this information has been useful to you, and we would love to learn more about your MGA's interest in cloud-hosted services. For more information about BindHQ, a cloud-hosted agency management system with state-of-the-art data security practices, please email us at sales@bindhq.com.