The last 5 years has witnessed an explosive growth in 'Insurtechs', start-up tech businesses funded by a combination of silicon valley VC firms and non traditional sources of capital seeking outsized returns. These tech-driven, insurance-focused start-ups are establishing a presence at every level of the insurance value chain from providing tools to streamline underwriting to automating claims handling. The flood of investment together with the foothold that these new upstarts are obtaining is leaving the traditionally stable insurance world reeling.
So what's the deal? What are these insurtechs doing? How are they making money? Should traditional insurance companies across the value chain be worried? Let's take a closer look.
The objective of many Insurtechs is to make the business of transacting insurance faster and more adaptable by offering new products direct to consumers (speed being ever more important in the eyes of the end consumer); others are taking a more nuanced approach to their growth strategy, partnering with digitally forward, incumbent insurance companies, to provide complementary services that improve the quality of underwriting or provide better access to previously inaccessible data sets. Others still are harnessing the massive increase in digital touchpoints to identify new ways to create value by exposing and mitigating risk - and adopting new monetization models to boot.
Regardless of the individual approach, the march of technology, compounded by the impact of Covid-19 pandemic, is forcing insurance carriers, wholesalers, and brokers to become significantly more flexible in order to survive and compete - in an industry which has long resisted change, this modernization is long overdue.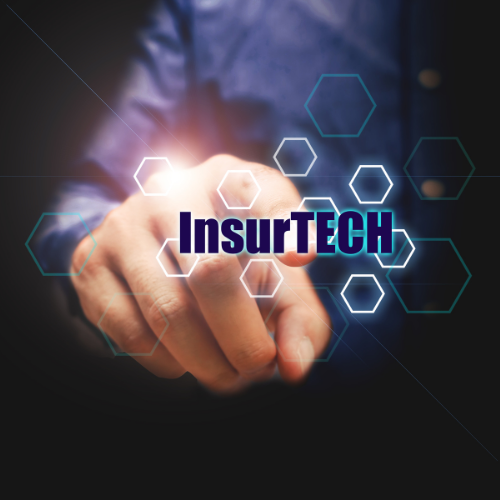 In this article, we touch on several emerging trends we're seeing in the Insurtech ecosystem which have the potential to establish deeper roots in the industry:
Once unlikely partners, we're now seeing traditional insurance companies begin to partner with Insurtechs to streamline their processes, improve their responsiveness to client concerns, and offer a previously unparalleled, customized underwriting experience. An example of one such partnership is Allianz, which partnered with Flock, an Insurtech startup based in London, to bring pay-per-flight drone insurance to the marketplace. Launched in the U.K. via a mobile app, the product is a testament to the potential of traditional insurance and Insurtech partnerships to continually revolutionize the industry. Another example is U.K.-based Aviva, which collaborated with startup Digital Risks, to offer startups and small businesses case-specific subscriptions for monthly insurance.
Traditional insurers are also pouring venture capital dollars into the Insurtech space. As Brad Barnett, VP of Emerging Businesses Marketing at Nationwide stated "In the start-up space, we look at one aspect as investment, but the thing that we're going for mostly is partnerships – we want to find their secret sauce, plug them into the parts of Nationwide where it makes sense and leverage their capabilities – and hopefully, that makes a return over time." Zurich, for example, has launched an Innovation Championship, where start-ups compete for the direct opportunity to scale their operations globally with the insurer's help. These innovative partnerships pave the path forward for both conservative insurers and growing Insurtechs to explore the opportunity to collaborate together, and to reach a wider market audience.
Various Insurtechs are engaging in exciting activities to monitor risk based on specific lines of business. One example from San Francisco and Israel is At-Bay, a cyber Insurtech offering policyholders comprehensive cyber risk assessments, another is Ohio-based Root Insurance which employs telematics to analyze individual driving behavior. Insurtechs are also introducing more sophisticated methods to collect information and report on the actions of individual policyholders. Accordingly, this also allows these companies to offer individualized underwriting and aggregate analytics in a way which has never before been seen in the industry. This enables teams to uncover risk groups within the collective of policyholders while learning to understand their product needs. Another interesting example is Beam Dental, a startup which collects data from Bluetooth toothbrushes and provides real-time information on brushing habits, using these details for dental insurance policy rates.
As Jonathan Kalman of Eos Venture Partners said about analytics adoption in modern insurance practices, "Insurers are handcuffed by analytics, paralyzed by analytics. Insurers who do not embrace analytics will see their businesses shrink." This will certainly be the case, as those who do not understand analytics or develop an analytics strategy will be left behind, while data-driven insurance companies are swiftly moving forward.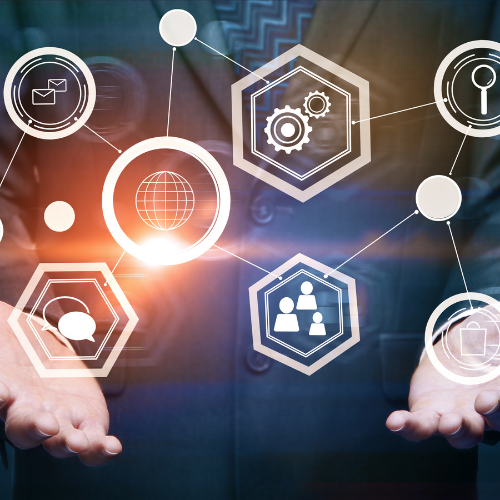 The Insurtech world offers a myriad of opportunities for insurance companies, MGAs, and retail brokers to expand their relationships and touch points with consumers. Consequently, certain insurtechs have identified business models whereby they can monetize new revenue streams by focusing on risk mitigation and prevention strategies before claims occur. For example, Hiotlabs is a Swedish Insurtech providing "prevention as a service" through IoT sensors. These measure the humidity and temperature inside buildings, and empowers its customers to detect water damage early and prevent insurance claims before the situation has escalated. Another example is Matic, which employs an API which integrates with the systems of home insurers and third-party mortgage providers. After a quote has been requested, 95% of the information for the mortgage quote is automatically carried over to the insurance quote, and the end user only needs to answer several questions to obtain insurance coverage.
As this Deloitte report states about future initiatives in the insurance industry, "Ultimately, to futureproof their business, carriers will likely need to expand upon core innovations to jumpstart adjacent and transformational efforts, which could be facilitated by a dedicated team created to pursue new business models and seek alternate revenue streams in parallel with current system improvements." However, it is very possible that these initiatives, rather than being implemented by an internal team alone, will be conducted in partnership with specialized Insurtechs and related third-party providers. Undoubtedly, this model could enhance the revenue streams of the collaborating companies without requiring them to develop core competencies outside of their traditional competitive advantage. Indeed, it could very well be that these new diversified revenue streams will protect insurers and brokers in the future, once the current 'hard market' passes, as insurers and Insurtechs will be forced to evolve beyond more than classic policy products and claims services.
At BindHQ, we are a data-driven, cloud-hosted Insurtech company with traditional insurance roots. We are the makers of the industry's leading Agency Management System (AMS) for successful MGAs and Insurtech companies. For more information about our product and our team, please contact us at sales@bindhq.com.